Since commencement in 1999, as a small commercial construction company based in the CBD of Adelaide, Inca Constructions have experienced steady growth, and established longstanding relationships with many repeat clients.
Today, the company has developed into an efficient and well-managed business, with a knowledgeable and skilled team of employees. The majority of their work comes from the education and government sector. Inca Constructions' work and attitude revolve around a key ideal; to meet client's needs through a thoughtful and critical design approach.
The 3 directors have a total of over 80 years experience in the Adelaide fitout market, forming strong positive relationships with tradespeople, subcontractors and suppliers.
Inca Constructions and all their contractors are fully compliant with the requirements of the National Code of Practice for the Construction and Building Industry.
SERVICES
Inca Constructions have over 20 years experience completing projects on time, on budget, and to specification.
Projects are generally priced on a tender basis, however sometimes a negotiated contract is more suited to our client's needs.
We are also able to provide a Design and Construct service whereby we can utilise our vast experience to provide practical and cost-effective designs and solutions.
General Construction
(Commercial & Industrial)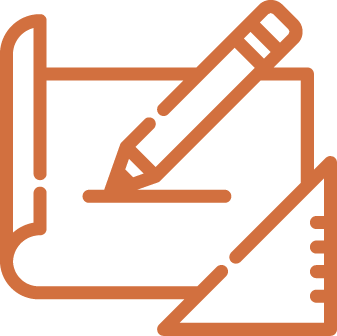 Interior and office fitout
Inca Constructions promote and enforce responsible work practices to ensure the safest possible working environment for employees, contractors, clients and visitors.
In any project we undertake, regardless of its size or location, our focus on workplace health and safety remains paramount. We work hard to ensure that everyone involved complies with the latest Health and Safety codes and practices.
When it comes to our work, we think the quality speaks for itself.
TESTIMONIALS
"I am proud of what Inca Constructions delivered at Calvary Lutheran Primary School and St Peter's Woodlands. Long may our working relationship continue!"
"I would recommend INCA without question. They are a company that hit deadlines and deliver a quality product."
"Having been in the Building Industry myself for over forty years, I have dealt with many Builders and Contractors, none of the caliber of Inca Constructions. The Onsite Manager was professional, adaptive to changes and very easy to deal with. All work was done to an extremely high standard.
I have no hesitation recommending Inca Constructions and I would gladly use them again."
"I've known Inca Constructions for 20 years, and as an Interior Architect, they have built many commercial projects for my clients over the years. They produce high quality work, at very competitive pricing. Any problems are resolved easily and nothing is too hard. Inca always provide solutions and advise along the way, keeping all parties up to date.
They have a wealth of experience in construction, and are always a pleasure to deal with!"
Chat to one of our friendly project managers by phone or email us below.